Do Goodwill is a movement that brings to life the mission of Goodwill Southern California to transform lives through the power of work.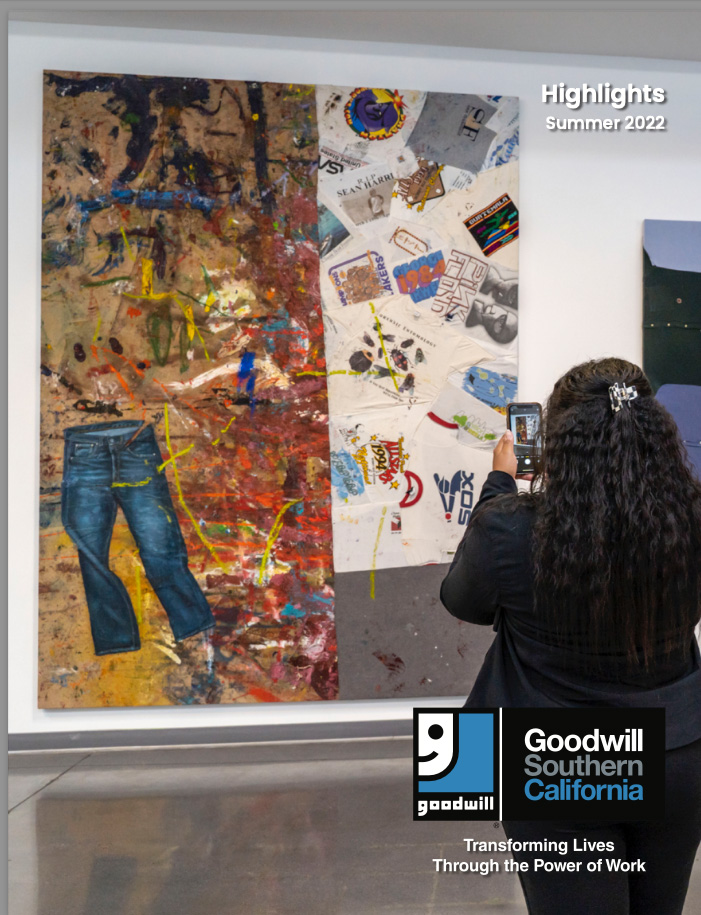 Check Out Our Summer Highlights!
Each year, Goodwill nonprofits across the country divert billions of pounds of gently used products from landfills, giving usable items a second life. Artists Spencer Lewis and Darren "DRx" Romanelli worked with large-scale canvases stitched by the American Sewing Guild Los Angeles Chapter and meticulously sorted through unsold donations from Goodwill Southern California to repurpose these found objects. Utilizing the Better World Fragrance House offices as a residency space, Lewis' and Romanelli's works are inspired by themes of upcycling, transformation, sustainability, and the power of creativity, ultimately promoting a better and more inclusive world.
Since 1916, Goodwill Southern California has provided people with barriers to employment with the skills necessary to secure jobs that help build vibrant, sustainable communities. This narrative of reuse and repurpose supports Goodwill Southern California's mission: Transforming Lives Through the Power of Work.
FABRICS On View at Goodwill Southern California
Community Enrichment Center
3150 N. San Fernando Road, Los Angeles, CA 90065
(Atwater Village, just south of Glendale) 
During normal business hours
Click to listen and learn more about FABRICS and the creation of the artwork. Conversation features Darren Romanelli, Spencer Lewis and James Fauntleroy, hosted at Dream Crew's Offices in Hollywood, California.
"Work has meaning and importance, for individuals and for society as a whole, that transcend the merely economic or financial. Work is a central human activity, critical to self-realization and social cohesion."
– MIT Future of Work Report
Employment
is our business
We believe everyone should have the opportunity to live independently, earn a living wage and achieve their dreams. Envisioning an inclusive future for people to realize their whole, human selves, we at Goodwill Southern California are building stronger, sustainable communities, one person at a time.

We help people get a job, keep a job and find a better job, through education, job training and placement programs. We help people with the greatest barriers to employment, including:
Individuals with disabilities
At risk youth
Re-entry (justice-involved)
Homeless individuals
Veterans
Dislocated workers
"Work consists of learning a living."
– Marshall McLuhan
Each year, Goodwill SoCal diverts more than 133 million pounds of usable items from oceans and landfills. As an organization, we are committed to making our operations more sustainable and Earth-friendly.
We achieve this with guidance from our inter-departmental Green Team.
Our stores and services are woven into the fabric of Southern California.
11 Career Resource Centers.
130,000 job-seekers served.
80+ retail locations and outlet centers.
18,800,000 store visits annually.
1,700,000 individual donors.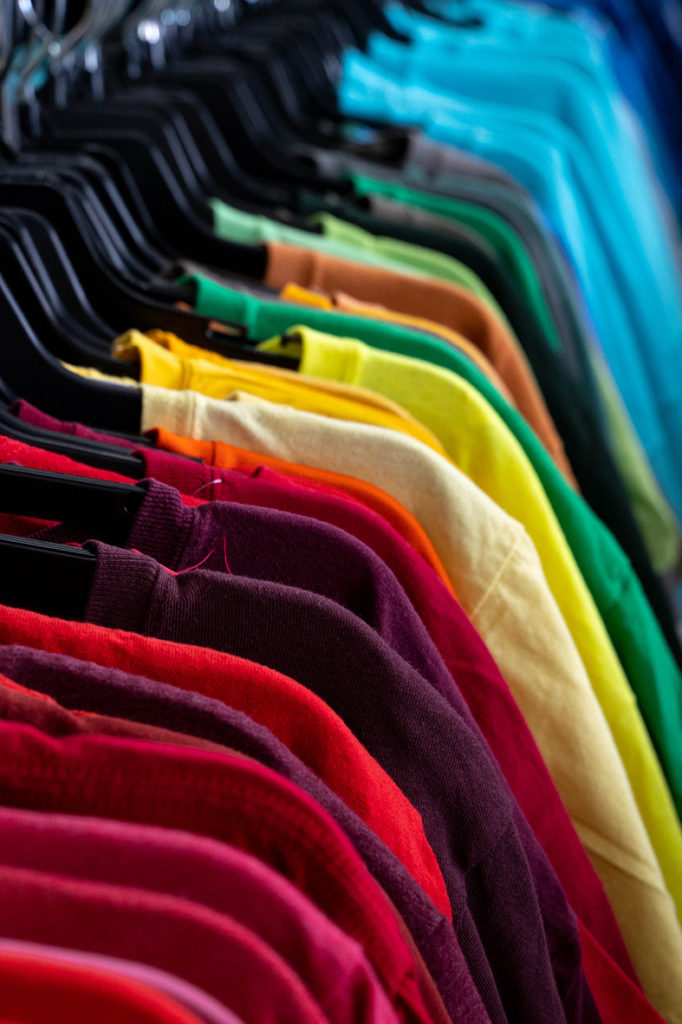 Donate Money
Your financial investment will help more people to find employment through Goodwill SoCal's job training and placement services. We accept donations of cash, stock and cryptocurrency, as well as IRA charitable rollovers. Do Goodwill —  donate today!
Donate Items
Donate A Vehicle
Donate Your Time
Join with us to promote economic sustainability for individuals, families and communities in Southern California.
Your business or organization can partner with Goodwill Southern California to promote our mission: Transforming Lives through the Power of Work.