Do Good with Raven-Symoné.
Raven-Symoné has joined the movement to "Do Goodwill." The actress-singer-activist cleaned out her personal closet to find special items to donate to Goodwill Southern California. 
With the nation facing historic unemployment due to the COVID-19 pandemic, Goodwill SoCal launched the "Do Good. Do Goodwill" campaign to raise awareness about its employment programs that help people find jobs. Thrift store sales fund Goodwill SoCal's Workforce and Career Development programs, which served more than 17,000 people in 2020.  
 "It's all about good jobs," says Raven. "It's all about good work. And it's all about good people and Goodwill."
Do Good. Do Goodwill.
In this video conversation with her close friend and confidante Alex Wright, Raven showcases her donations while discussing fashion, life and our collective responsibility to steward a sustainable future for people and the planet. Watch above as Raven and Alex discuss how they Do Goodwill. 
Shop Raven's Closet Online.
A selection of Raven's high-end clothing is available online now at Thrilling, a premier Black and Asian woman-owned online marketplace for vintage and secondhand shopping. Shop from home and add something cool from Raven's closet to your closet!
A Part of the Collection.
Here's your opportunity to win a one-of-a-kind collectable from Raven-Symoné! Raven has donated seven very special items, including a "That's So Raven" doll and her original artwork, to help Do Goodwill.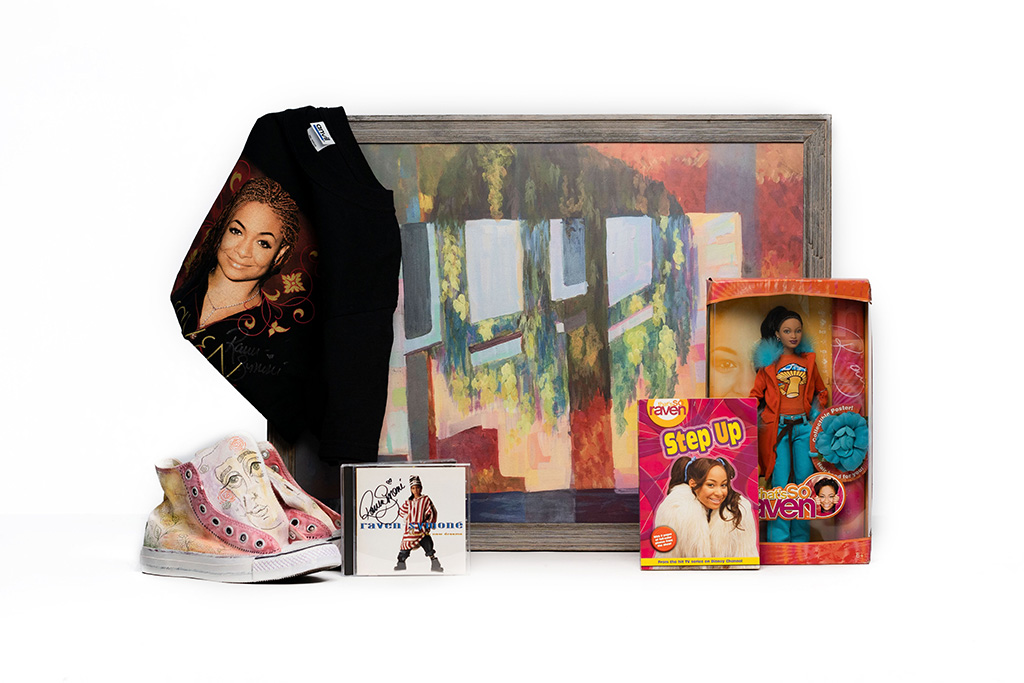 Enter online by July 31 for the opportunity to win one of these amazing items!
No purchase or donation required to enter. Winners will be selected at random in a drawing at noon on August 2, 2021. Winners will be notified by email or text message. Prizes will be delivered by the U.S. Postal Service. All related donations will benefit Goodwill Southern California's Workforce & Career Development programs. This drawing is not open to Goodwill Southern California employees or their immediate families.
Join with us to promote economic sustainability for individuals, families and communities in Southern California.
Your business or organization can partner with Goodwill Southern California to promote our mission: Transforming Lives through the Power of Work.